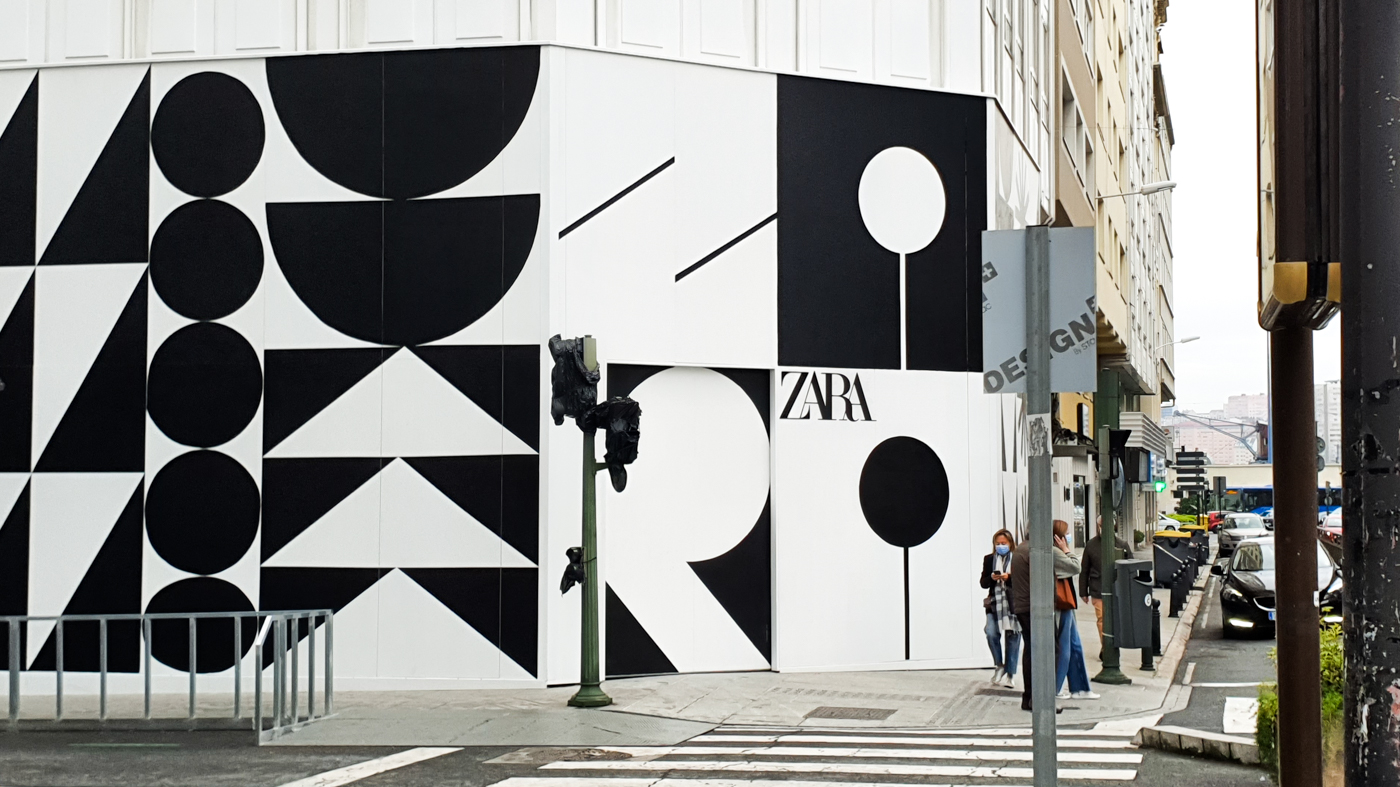 We got commissioned by Zara for creating a geometric black and white only mural for their upcoming store front wall here in the city. This was the first major project entirely handled by my guys at the studio and I can only be more than proud of the fantastic work they have done.





In just three days, w managed to perfectly recreate this geometric baby of 6 meters by 25 meters high. Rain, wind and storm did not manage to demoralize the guys, on the contrary, working all day they proved to be hard workers.
"I come from a small village, I'm not a city man but I like this mural. I don't know what it means but it reminds me of a big chessboard, so I like it" - A passerby told us.
Say Hi!
hello@brutto.studio
T. (+34) 644 459 255

©BRUTTO 2022