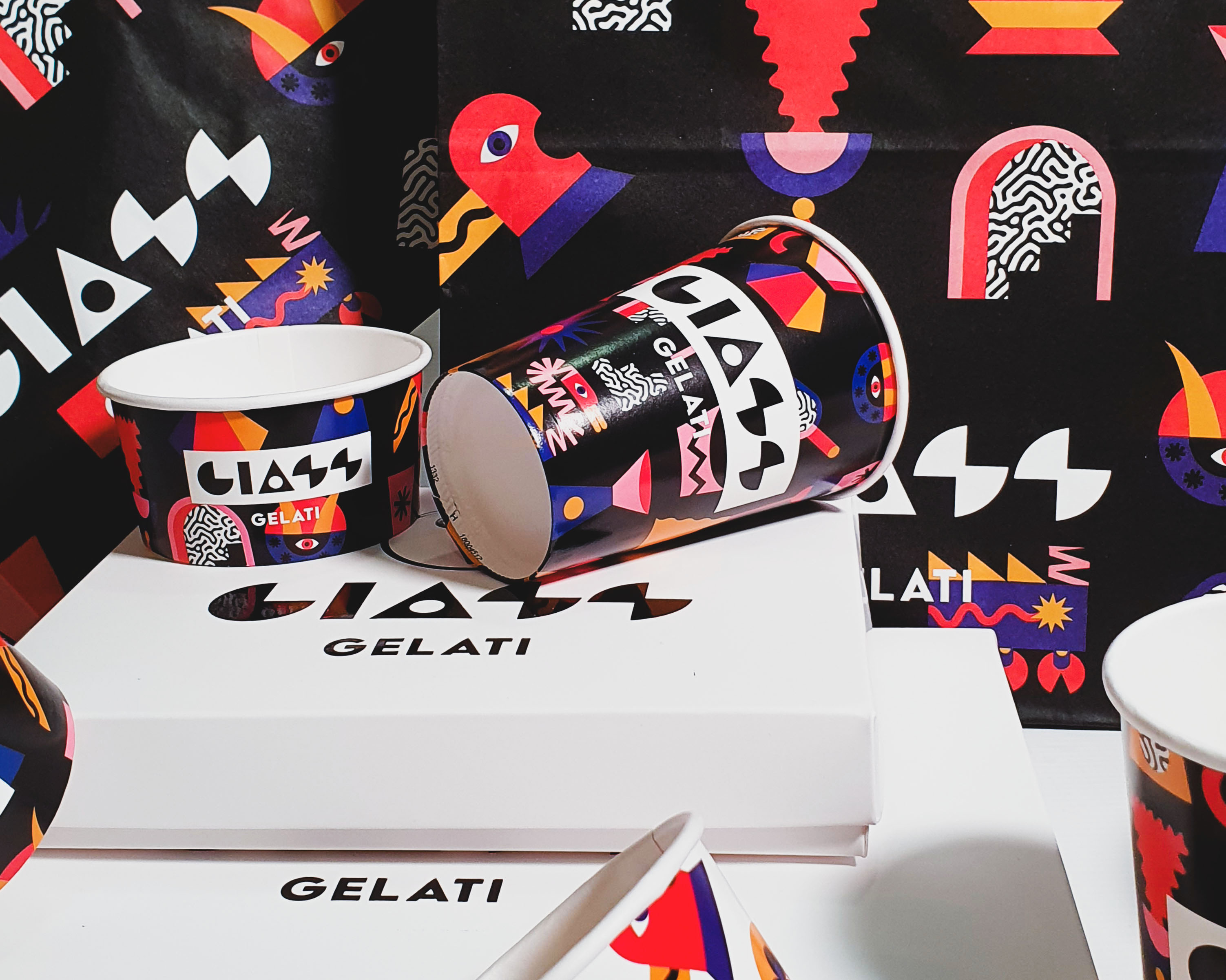 Giass (meaning "ice" in Milanese dialect) is hands down the new best gelateria in Milano.
Inspired by the shapes used by Fortunato Depero, I wanted to create something unique for this four friends project. In Italy, ice cream culture is really strong and it doesn't matter how old you are, where you're from or who you are. Those 10 minutes eating your dark chocolate and pistacchio ice cream, is pure passion. For this reason we didn't want to follow the trendy aesthetics of Milanese ice cream shops, which are often too elegant and classic. Ice cream is a goodness for everyone, a lively and colorful moment, as well as all the branding identity we created ad hoc.
We didn't want to represent the ice cream itself, we got our focus on the experience firstly. We wanted to show the moment of pure joy when your favorite flavor start melting in your mouth.



Say Hi!
hello@brutto.studio
T. (+34) 644 459 255

©BRUTTO 2022